Extensive winds have been reported across the Miami Valley, specifically near downtown Troy.
The National Weather Service (NWS) indicated a possible tornado near Troy and issued a tornado warning as a precaution. The NWS will survey the area on Sunday.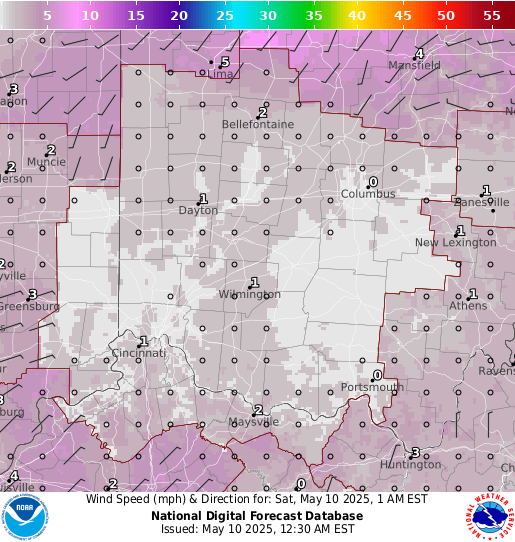 Wind damage has also knocked out power to nearly 6,500 people Saturday night, according to the Dayton Power and Light outage map.
Wind gusts were reported as high as 80 mph at Wright-Patterson Air Force Base.
The NWS recommends that you avoid being outside around forested areas and around trees and branches. It is also recommended to remain in the lower levels of your home during a windstorm.
The US Department of Homeland Security recommends the following to protect yourself during a power outage:
Keep freezers and refrigerators closed.
Only use generators outdoors and away from windows.
Do not use a gas stove to heat your home.
Disconnect appliances and electronics to avoid damage from electrical surges.
Have alternate plans for refrigerating medicines or using power-dependent medical devices.
If safe, go to an alternate location for heat or cooling.
Check on neighbors.
Power outages and estimated times of restoration are available at dpandl.com
A high wind warning remains in effect until 4:00 a.m. on Sunday.